The most common questions that Bristol Sound Proofing are asked about their service is 'does it work?'. They wanted clients to be able to hear real testimonials, as soon as they land on their website, to increase online conversions and make sales easier to win.
The Results:
5x ROI
Increased visibility in Google search
Increased conversion rate from online visitors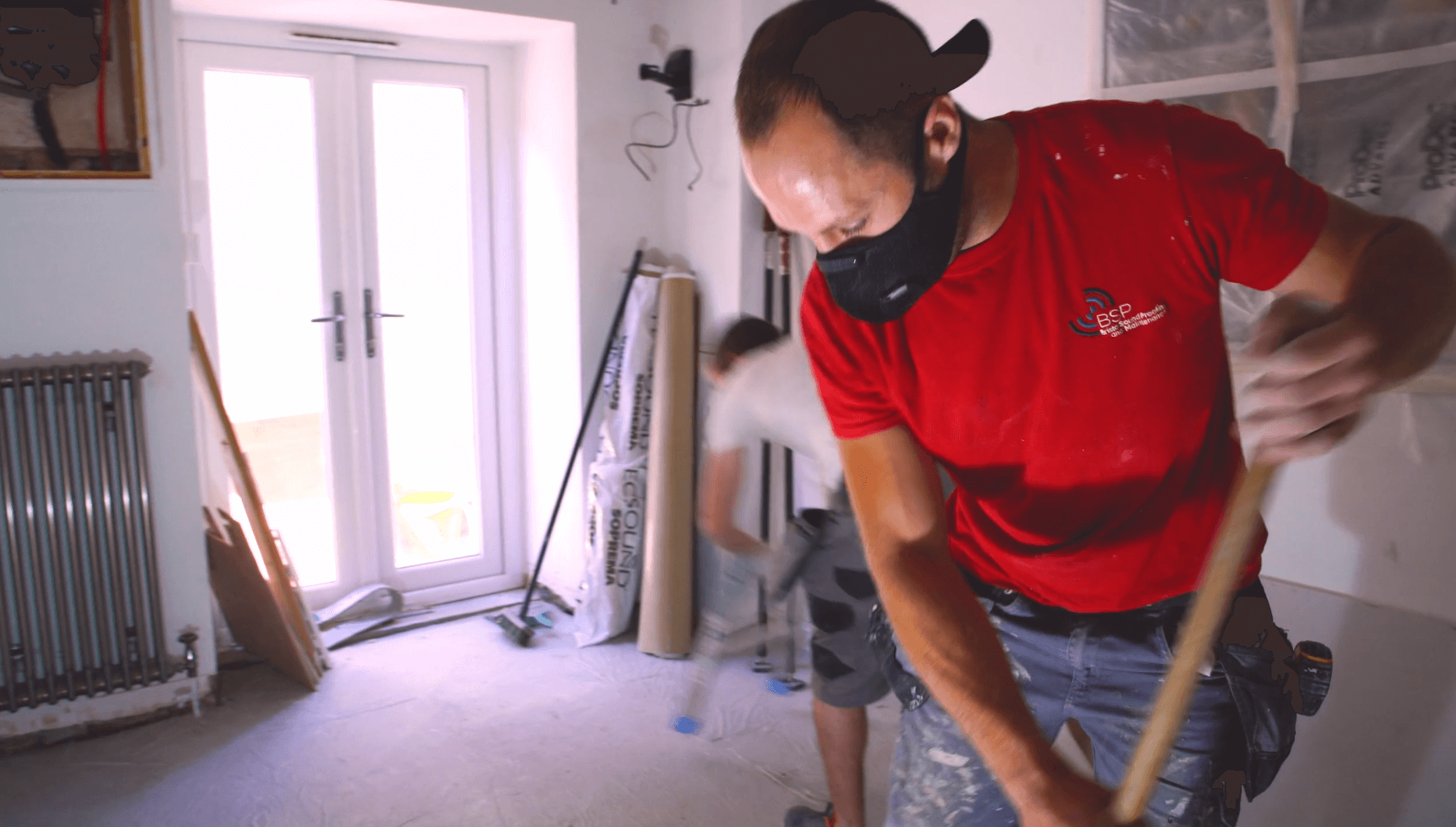 Client case study: Bristol Sound Proofing
We worked with Bristol Sound Proofing to create a standout video, designed to persuade their website visitors to make contact there and then.
The Strategy:
Unfortunately, the construction industry has a pretty bad rep.
Trust levels among consumers are low, and builders in any trade are just not the types of people you would invite around your nan's house for a cuppa.
Working with Bristol Sound Proofing, we knew that we'd need to use case studies and testimonial videos in order to leverage social proof and build trust.
The Creation:
By capturing real client stories on film, we turned the lens to the customer, and allowed them to tell the story in their own words. This honest and open approach to marketing helps to break down some of the barriers and hesitations that potential customers may have when choosing a tradesperson, and allows Bristol Sound Proofing to connect with their online customers in a modern and authentic way.